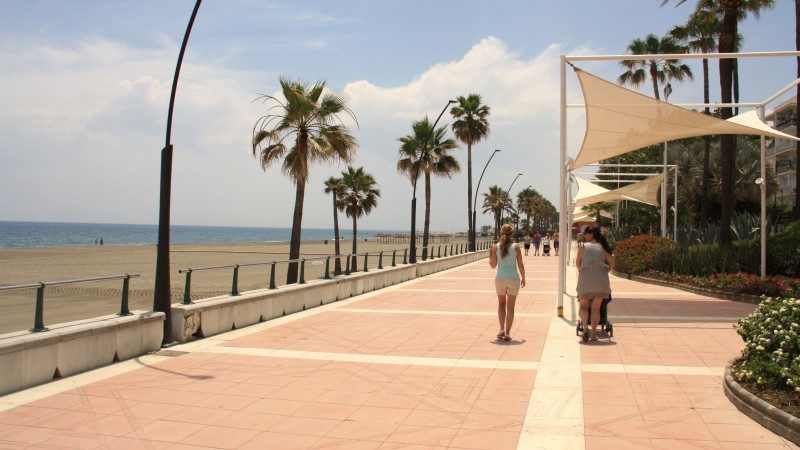 Estepona – Jardín de Costa del Sol
This wonderful sunny day we head to Estepona.
On the way there, we decide to take the car for washing and cleaning, so we move on to the Carrefour car wash and leaving our car. We found out that it will take about 2 hours, so then we wnt for a boardwalk towards the center. It is so wonderful to just take the walk at our own pace, after 20 minutes we arrive at our first stop, the cafe on the corner at the Plaza Ortiz. We order cafe con leche and tostada con tomate to both of us. Just to sit and sip this is always so cozy. We continue our little walk and we will shortly arrive at our favorite place in the Plaza de Blas Infante, where we order a delicious dessert to share. Time runs away and it's time for us to head back to get our car. Once arrived at the car wash it stands there and shines on us and for this fantastic job  it cost us € 23 for a full reconditioning!