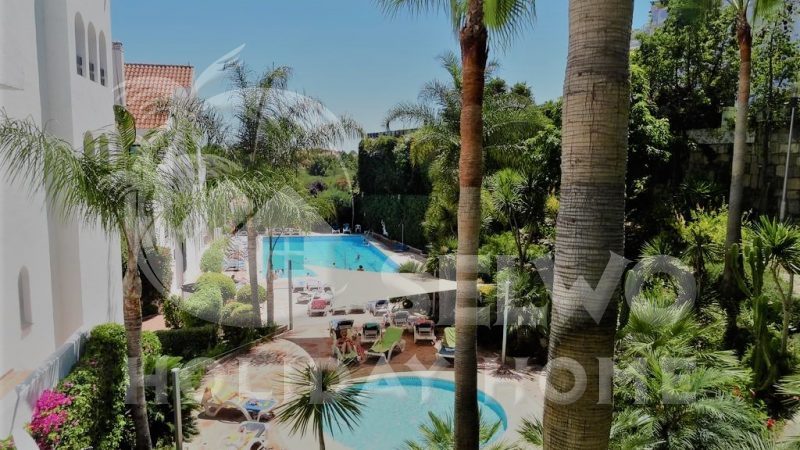 Newly renovated duplex apartment close to Puert Banus for up to 10 persons!
This spacious duplex corner apartment is perfectly located at popular "La Maestranza".
The apartment consists of 4 bedrooms, 3 bathrooms, a living room with dining area, kitchen and no less than 4 terraces!
On the first floor there are two bedrooms with one double bed and one single bed in each room.
In addition, there is a bathroom, living room, dining area, kitchen and three terraces on this floor.
On the second floor there are two bedrooms, two bathrooms and a terrace.
At La Maestranza there are two pool areas, one of them is heated off-season.
In the surrounding area there is a café, restaurants, a supermarket and just a 5-minute walk away is commercial center "Centro Plaza".
Further a few minutes walk away you will find trendy "La Sala", "Aqua Mist" and very popular "Restaurant OCCO".
After the viaduct you are so in the heart of Puerto Banus, the mythical luxury harbor where glitter and glamor belong to everyday life.
The Centro Plaza which is just a couple of minutes away also kept the coast's largest market – a classic Saturday entertainment for both residents and tourists.
For more info follow this link:
https://selwoholidayhome.com/properties/puerto-banus-holiday-home-9/