Benahavis – Restaurant paradise on Costa del Sol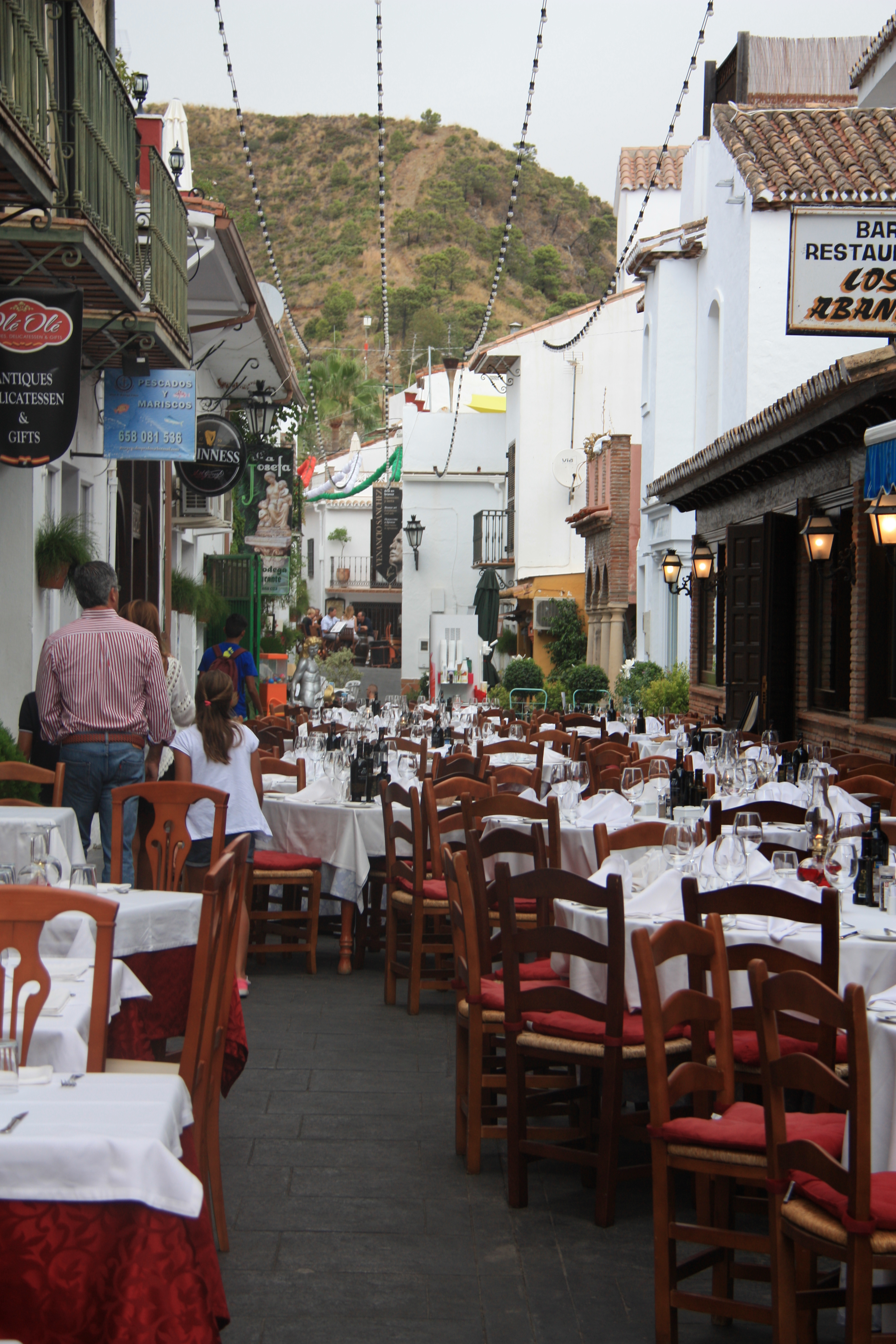 To bring flavor to this day we will depart for Benahavis.
We have been there a number of times and think it's a fantastic place.
The road to Benahavis is fine and driving past several exlusiva golf courses.
It also runs past a very beautiful viewpoint on the right just before the entrance to Benahavis.
This is a tourist attraction and is often full of tourists and also the resident population come here to admire the view and take a bath in fabulous surroundings with the mountains as the sound backdrop.
Finally in Benahavis we park our car well away from the restaurant streets to get a little walk and of course Lotta must take a look in all storefronts on the way and even sneak into the Boutique Regina Romantica! It is an absolutely lovely store with a super-cute lady who owns the shop.
The good thing about this store is that when the man waits while his wife try some clothes, he can sit out in the courtyard and have a glass of Cava or a small beer in the meantime.
Of course, we come out with a small bag, this time a silk blouse for €39.
TODAY'S BARGAIN, if you ask Lotta.
But now our stomachs rumbling, and we have decided that we should eat at Los Abanicos that have been visited by us previously.
Friendly staff and good menu at reasonable prices, in terms of the quality they deliver.
We had a 2 course that day and drank water and our bill was € 69.
We highly recommend Los Abanicos.